A Step by Step Guide to Applying for Jobs at TBEI, Inc.
Plus a few extra tips for an even smoother application process!
We know applying for a new job is no small task and can sometimes be confusing when the instructions aren't perfectly clear. Our step-by-step guide to applying for open positions at TBEI, Inc. is meant to make the process easier on your end and ensures you don't miss anything important!
BONUS: keep reading until the end for a few extra tips!
STEP 1: Find open positions at your desired TBEI location
Finding our list of open positions is easy! First, navigate to tbei.com/careers. Here you can view all openings at all our locations. Each drop-down lists the brand and geographic location – just click the one you're interested in applying to, and you'll find a list of current openings on the right-hand side.
You'll also see the HR contact for the location listed in the center of the dropdown. This is who you'll submit your application to, as well as contact for more information and ask questions. In most cases, this is also who you can expect to hear from throughout the application process, so be sure to keep an eye out for communication from them!
STEP 2: Read job descriptions and download application
Many, but not all, positions link to a job description, where you can learn more about the day to day tasks of the position. If a position is listed in red, just click on the link to view the description. Once you are ready to apply, click the red APPLY link directly under "CURRENT OPENINGS," and you'll be directed to a fillable version of our application. The job you are applying for MUST be listed, otherwise your application may not be considered. PLEASE NOTE – if you are using a mobile device, you will likely need to download a PDF reader, such as Adobe. Just click the text boxes to fill out the application. A couple of things to keep in mind:
Make sure you have selected the correct location. You can always refer back to tbei.com/careers to double check you're applying to the correct one.
Fill in all blanks – if one does not apply to you, simply write "N/A" to let us know you saw it.
Pages 5-9 are strictly voluntary and not required for applicant consideration.

STEP 3: Submit your application
Once you have filled out the entire application, save the completed version and email it to the respective HR contact for the location you're applying to. The email address is listed on the drop-down for the location. Double check you've typed in the HR contact's email address correctly and feel free to include any additional questions or important information in your email (for instance, if there are certain times you'll be unreachable or if you have upcoming obligations that might interfere with your availability for interviews.) A few other things to note:
Include a copy of your resume/cover letter if you have one (not required unless otherwise specified.)
Make sure to include the job title in the subject line of your email. Ex: "Application for Director of Finance"
Include the job title of the position you're applying to and your name in the file name of your application. Ex: "Jane Smith Director of Finance Application"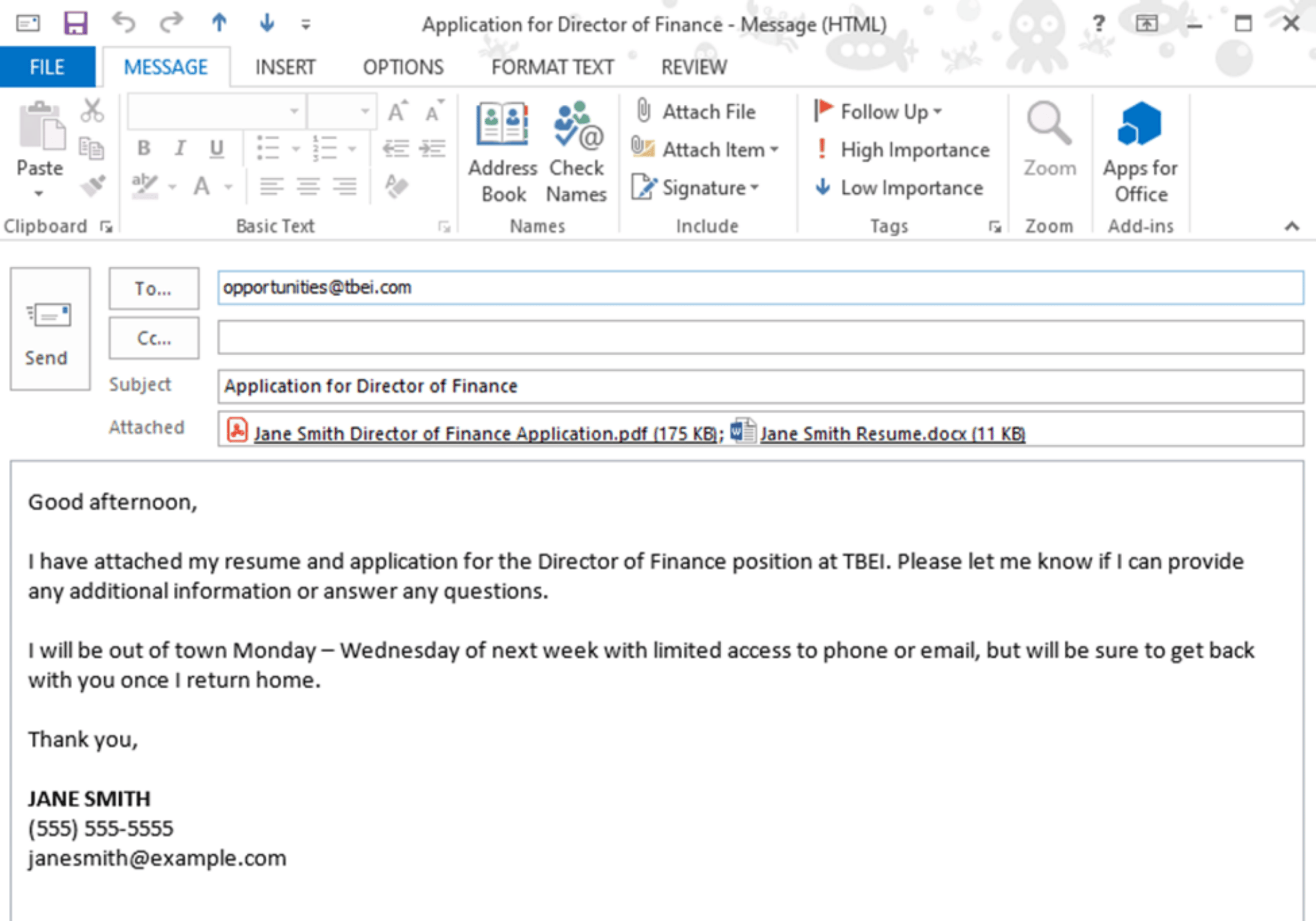 What's next?
Our team will review your application and be in touch with you about next steps. Hiring managers will likely reach out via phone or email, so be sure to check your inbox regularly and keep an eye out for phone calls from local numbers. Please allow up to 3 weeks for a response, as our teams are often coordinating hiring processes for multiple open positions. Below we've listed a few additional tips that we think will help make the application process even smoother.
Have your driver's license on hand if the position you are applying for requires applicants to have a valid license.
Make sure you've filled out your application completely and correctly, and be sure to check for spelling errors – especially on your contact information.
Visit our social media pages to learn more about TBEI, Inc. and its subsidiaries!
We look forward to receiving your application and hope you'll let others know about the amazing opportunities at TBEI, Inc! Click the button below to get started.